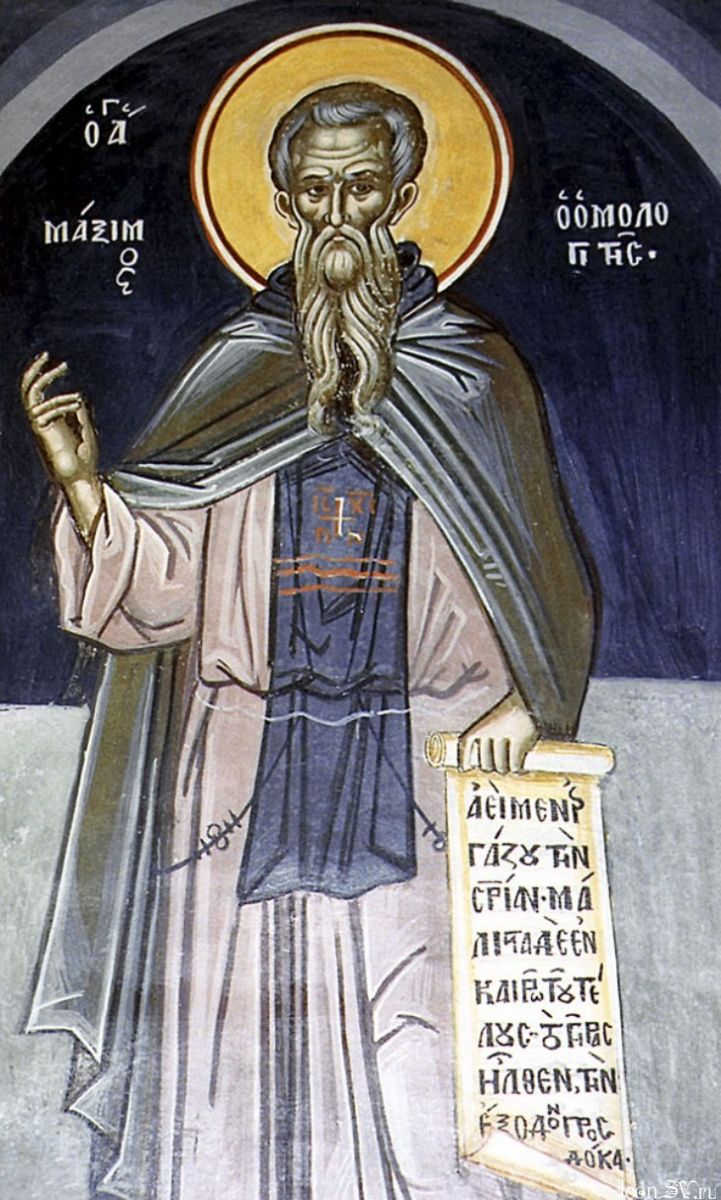 St Maximus The Confessor: Interpreter of Tradition
St Maximus the Confessor is one of the most significant Byzantine saints in the Orthodox Christian tradition. In scholarly circles the 'ressourcement'—the 'return to the sources' of Christian tradition, namely the patristic ones—spearheaded by scholars such as Hans Urs von Balthasar and Lars Thunburg in the mid-to-late 20th century, witnessed a retrieval of Maximus' comprehensive theological ouvré that saw his renown and reception skyrocket both in the academy and in ecclesial milieus.
In tradition, the saint is acknowledged as an interpreter of tradition: he not only managed a unique synthesis of Platonic and Aristotelian categories within a comprehensive Christ-centred worldview, but he engaged and clarified difficult sayings in the writings of St Gregory the Theologian, expanded upon the thought of St Gregory of Nyssa, and wrote extensively on the nature of the Church, asceticism, and self-sacrificial love in Christ and the life of holiness.
It was the latter that he embodied as he humbly witnessed to the duality of Christ's wills, both divine and human—i.e. dyothelitism—when the Byzantine empire lapsed into the heresy of monothelitism, the belief that Christ has only one, divine will. St Maximus' response to this heresy was a logical extension of the formulations of previous Fathers and ecumenical councils who affirmed the belief in one Christ in two natures, and the salvific implications of this for all Christians. For this response he was terribly persecuted and mutilated, dying as a confessor in AD 662, yet—like the martyrs—becoming an immediate participant in and intercessor to our Lord Jesus Christ.
This year's patristic symposium will therefore honour the life and works of this great Father of the Church, both for this unwavering commitment to our Lord Jesus Christ and for his contributions to theology, which were utilised by the sixth ecumenical council and elaborated upon by later Church Fathers including saints Symeon the New Theologian and Gregory Palamas. Thus, standing within patristic tradition, St Maximus remains one of its greatest interpreters.
St Maximus left many writings (some of which are collected in the Philokalia) that are still widely read today; some are doctrinal, but many more describe the contemplative life and offer spiritual advice. He also wrote widely on liturgical and exegetical subjects. His theological work was later continued by St. Symeon the New Theologian and by St. Gregory Palamas.
His writings include:
Quaestiones ad Thalassium

—65 questions and answers on difficult passages of 

Holy Scripture

Ambigua

—an exegetical work on St. 

Gregory the Theologian

Paraphrases of the works of 

Dionysius the Areopagite

 (though many of the works that have come down under Maximus' name are now held to be the work of John of Scythopolis, who wrote in the first half of the 6th century, some 100 years before Maximus)

Several dogmatic treatises against the Monothelites

Liber Asceticus
Capita de Caritate
Mystagogia

—a mystical interpretation of the 

Divine Liturgy